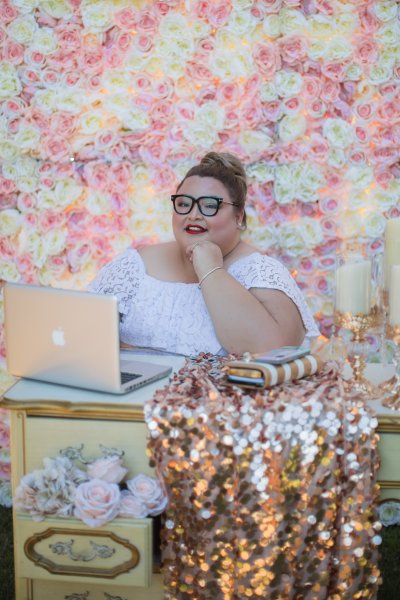 Celia Barrios is  woman with a passion for event planning and décor.  Specializing in Quinceaneras for thee latina queen teens and Weddings with graceful style and elegance. With over a decade of experience in the industry, Celia uses her meticulous eye for detail and flair for style to create the perfect ambiance for your special events. From a high end 500 guest Quinceanera bash to the 50 guest intimate Wedding. No event is too small or too big to give it the special details it needs. Celia's portfolio is very diverse. From private events to corporate events involving the Quinceanera Industry. She has worked on projects with Fox, Disney, Verizon and much more.1 of her very memorable events was creating a Quinceanera for a special young lady for FOX on Knock Knock Live with Ryan Seacrest and Justin Biever.  Always using her unique talents and knowledge to assure a memorable experience. Celia is currently working on sharing her knowledge of the Quinceanera world with workshops and diy books.
On her spare time Celia enjoys spending time with family and friends, visiting art exhibits and the Los Angeles fashion districts for constant inspiration.
Celia and her team are based in the Los Angeles County area.